Know Why You Need Laser Hair Removal Treatment
What exactly is laser hair removal?
The procedure includes the use of laser light to remove hair from any part of the body. When body hair is subjected to laser light pulses, the light energy is converted to heat, which destroys the hair follicles (sacs that produce hair). This prevents or slows subsequent hair growth. Typically, numerous treatments are required to completely remove hair. Laser hair removal is a safe technique.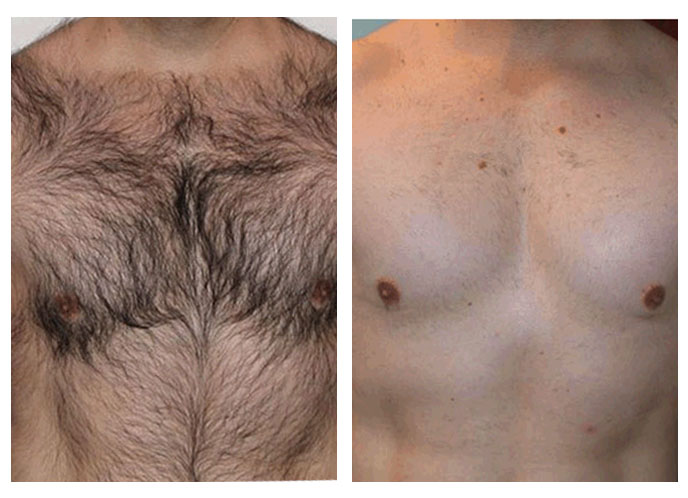 How many sessions are needed for Laser Hair Removal?
It requires 2 to 6 treatment sessions. The interval between two treatments is determined by the region of the body being treated. The intermittent period is 4 to 6 weeks for parts where hair grows fast (such as the upper lip). For areas of low hair growth, it's usually 12 to 15 weeks.
What parts can be treated with laser hair removal?
Face Laser Hair Removal/Face Cheeks Laser Treatment: For some women, facial hair may become unpleasant. Frequently it brings down confidence and certainty . As a result, in such circumstances, Laser hair reduction therapy is recommended, which may be an eye-opening experience and boost your self-esteem.
Upper Lip: Another region that should be hairless on a regular basis is the upper lip. It needs just a few seconds for the laser to cure.
Chin: Your salon personnel may sometimes propose hair evacuation cream or coloring your jaw to mask hair growth. Consider how strange it seems all around to witness such a stark difference in the color of their skin and hair. As a result, many women benefit from the simple and effective invention of Laser therapy.
Eyebrows: The condition of your brows may have a significant impact on your overall face appearance. A perfect eyebrow shape can make you look attractive and esthetic. Laser hair removal is an efficient treatment for removing hair from between, under, or above the brows. Laser for the brow area is beneficial for both men and women since it allows them to remove unwanted hair. It is much superior than plucking your brows and having your skin inflamed. Laser treatment for your brows may also help you maintain that regular and groomed appearance for a long time. Laser therapy for these little areas, as mentioned above, is typically quite reasonable and should be possible in less time than other quick hair removal procedures.
What are the Advantages and Effectiveness of Laser Hair Removal?
Unlike other hair removal treatments, laser hair removal is very precise, powerful, and safe. It hinders the hair from the actual follicle in this way bringing about no further development of hair. This cycle is specifically designed to eliminate just the hair, whether coarse or thick, while leaving the skin undamaged.
When compared to other hair removal methods, such as waxing, using razors or epilators, and so on, this method is very simple and safe. Furthermore, we should not forget how these quick hair removal treatments make one susceptible to many skin disorders and skin discoloration. After each laser treatment session, you will notice that you have very few body hairs to get removed. As a result, it is believed that after 6-8 sessions, you will never again have any active hair growth, for example, you will eventually achieve a without-hair body for a long time.
If you would like more information about Laser Hair Removal in Bhandup West, Mumbai, please contact us at 8591137453 or fill out the appointment request form and one of our representatives will contact you within 24 hours.